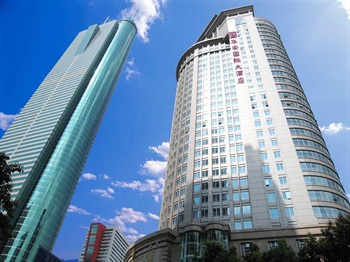 The Huaan International Hotel (Shenzhen Hua'an Guoji Dajiudian) provides convenient access to most Shenzhen attractions in town and a comfortable environment for both business and leisure.
This Shenzhen hotel's eleven spacious room types come equipped with comfortable beds, luxury bathtubs, soundproofing, drinking water, LCD TVs, high-speed internet access and satellite channels including HBO, CNN, NHK, CNBC.
Guests have a respectable range of dining options here including a lobby bar and both Chinese and Western restaurants serving authentic International flavors.
Guests can relax lounging around the indoor swimming pool, but when it comes time to get down to business, the hotel's conference and business centers provide comprehensive services to ensure deals and meetings go smoothly.